Year R
Green Class
Teacher: Mrs Hunt
Red Class
Teacher: Mr Blanco
Year Group Newsletter - How Can I Change the World? - Term 3
Year Group Newsletter - Who Am I? - Term 1
Year Group Newsletter - What Makes Me Unique? - Term 2
Welcome to Reception Classes!
Photos of Green Classroom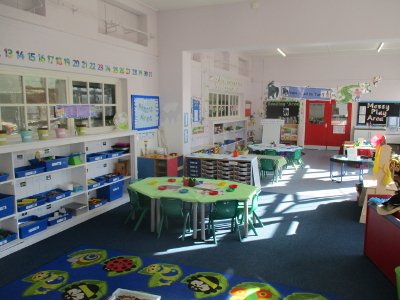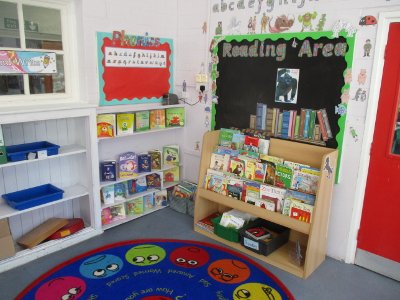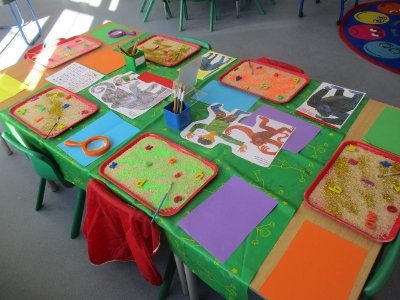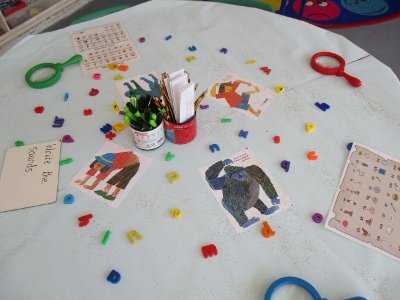 Photos of Red Classroom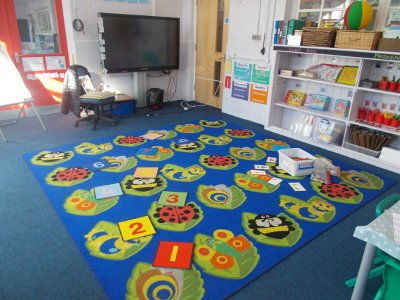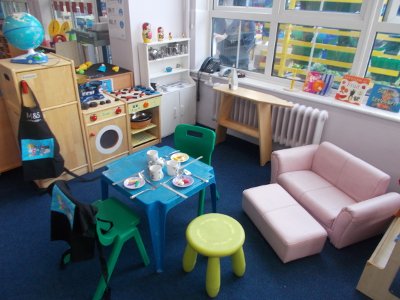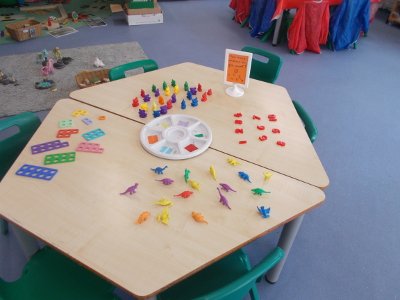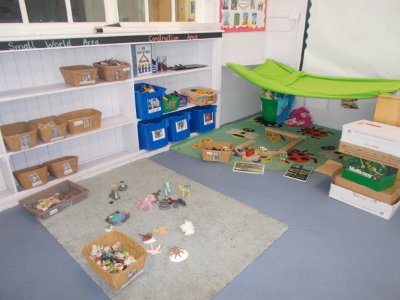 Early Years Foundation Stage (EYFS) Outside Area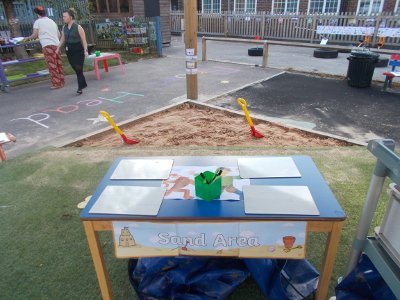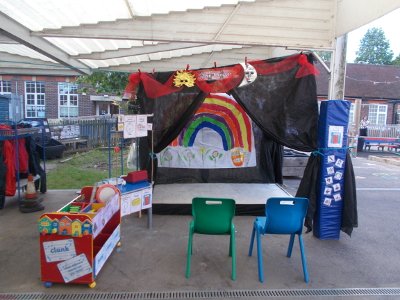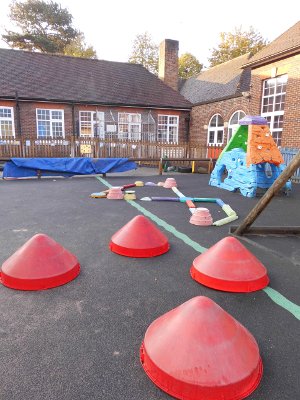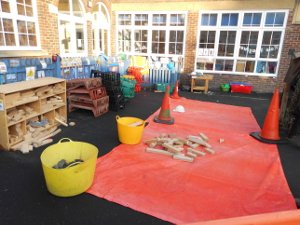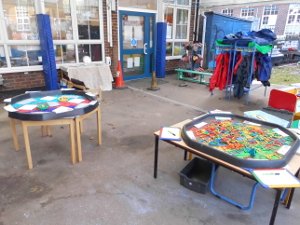 Reception Staff
Mrs Hunt

My name is Mrs Hunt. I am the Early Years Foundation Stage and Year 1 Lead Teacher for South Borough. Over the years, I have taught in Nursery, Reception and Year 1. I am currently teaching in Reception Green class. I have a fantastic team around me who work very hard and are always there to support my class and I. I love learning through play with our children, both indoors and outdoors - especially messy play areas, woodwork and role play.

I am also the phonics lead for our school, it never ceases to amaze me how children learn phonemes and graphemes and then blend and segment to read and write. I am honoured to be leading this important, yet wonderful subject!

I believe a strong partnership with parents and carers is key to a successful start to school life for our youngest pupils. I am a parent myself and I enjoy spending time with my husband, 3 children, other family members and all my friends. I love eating out, having BBQs in the summer, playing indoor badminton and outdoor tennis when the weather is fine. When I have time, I enjoy reading about facts and real life events such as history books and autobiographies and watching films. I have a cat called Tabitha and many hedgehogs and foxes who visit my garden. I love to travel, visiting new places and meeting new people. One day, I would like to teach abroad. But for now, I am very happy and proud to be teaching at South Borough Primary School.

Mr Blanco

Hi, I am Mr Blanco and I teach Reception Red class. I truly believe in the power of learning through play so we have lots of fun in Red class. I also enjoy make believe and pretend play, so your children will probably go home telling you about all the adventures that they have had during the day. I like "messaging and secret symbols" so you might find your children going home with hidden messages or they may ask you to press buttons for "silly things" to happen.

I think that outdoor learning is as important as indoor learning, so we will be going outside all year round regardless of the weather, so please provide the right clothes for your child.

During my free time, I like going out for walks, playing badminton and football. I love cooking and playing the guitar when I am at home. I also like travelling and visiting new places and learning about new cultures so every half term I try to go to a new place where I have never been before.

Mr Marsh

My name is Mr Marsh. I have been part of the South Borough team since 2014. I have several years of experience within the Early Years but have supported in various year groups across the school. I love to teach all subjects at South Borough, but in particular Phonics because supporting children in this subject allows them further discovery in their own unique learning journey.

When I am not in the classroom, I am kept busy with administration duties including updating the school website, twitter, creating posters, banners, signs and labels throughout the whole school. Alongside this, I have designed the newsletters, core value certificates, stickers, planners and much more!

When I am not in school, I enjoy visiting new places and going to tourist attractions. My favourite is theme parks and I have been on a number of different roller coasters, rides and themed experiences. I also love using technology and digital photography.

Mrs Field


Hello, my name is Mrs Field and I have been a Teaching Assistant at South Borough since 2016.

I love working at South Borough because everyone is very friendly and we are always helping each other. The best part of my job is listening to children read and supporting Phonics, watching the children grow throughout the year is very rewarding.

When I am not at school I like to bake cakes, read, watch football and go for walks with my family.

Miss Monticelli

Hello my name is Miss Monticelli, and I'm the student teacher in Green Class this year. Before joining South Borough I worked as a tutor, supporting children aged 4-16 with their phonics, mathematics and English. I enjoyed the role so much that I decided to apply to become a teacher! I am thrilled to be working in such a wonderful school with an amazing and supportive team!

The best part of working with children is their excitement and enthusiasm for learning. I love listening to their stories and discovering more about their passions and hobbies.

During my free time I love to study history. I have a Bsc in Bio archaeology and an MA in classics, I have written several papers and am an avid reader! I love to share my passion for history with the children and have previously run archaeological and 'time traveller' clubs. I also love going on long walks with my dog Max, baking cakes, and spending time with my boyfriend and family.

Mrs Webber


Hello my name is Mrs Webber and I am a teaching assistant here at South Borough Primary School. I have worked as a teaching assistant for 11 years, since my children, now aged 21, 18 and 8, first began school. I love working with children and aspire to one day become a teacher.

Outside of school I enjoy spending time with family and friends, having meals out, family days out and going to the cinema, I'm always sure to watch the latest Marvel film!

I am enjoying getting to know the Reception children and looking forward to getting to know their families and the families and children of the wider South Borough community.
Useful Websites for Learning:
Banana Banana Meatball - Blazer Fresh
Let's Get Fit - Count to 100 - Jack Hartmann
Celebration of Work
14/01/2022
Happy New Year and welcome back! We hope you had a nice break and charged the batteries for the new term. This week we've been looking at "Room on the Broom" and enjoyed making our own brooms and practising "magic rhyming spells". In Phonics we have started set 2 sounds and we will be learning the following "special friends/digraphs": ay, ee, igh, ow, oo, ar, or, air, ir, ou and oy. our big question this term is "How can I change the world?" We will be talking about what we can do to make the world a better place for us to grow. We've been discussing our goals and dreams and we'll work hard to achieve them. In Maths we have been looking at number composition, thinking about different ways of making the same number (1+4=5, 2+2+1=5) and comparing quantities to see which group has more/fewer. Please continue to support your children with their learning at home and have fun while learning together.
22/10/2021
We would like to say a massive WELL DONE to all the children in Reception for their hard work. They have overcome some monumental challenges this term, and we've been so proud watching them settle in; trying school dinners for the first time, practising putting their coats on and exploring their independence. The children have familiarised themselves with the school environment and made new friends (both children and adults). This term we have enjoyed learning about the stories "Our class is a family", "From head to toe" and "The Tiger who came to tea" and we are becoming confident storytellers. Our big question this term has been about ourselves, reflecting on who we are, what we like and dislike and appreciating different cultures. For Black History Month we continued learning about appreciating ourselves for who we are. We also discovered more about Martin Luther King and his 'I have a dream' speech. We discussed our own dreams and made our very own "Dream Jars" that we can not wait to show you. We also learnt to sing and sign an 'I have a dream' song which we showed to the Head of School! As you can see we have had a very busy term but are looking forward to the next one!
08/10/2021
From Head To Toe, by Eric Carle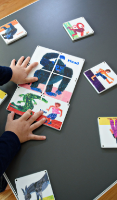 "Can you wave your arms like a monkey, clap your hands like a seal or stomp like an elephant?
Yes, you can! Are you ready? Here we go! Move yourself From Head to Toe."
This lovely book has encouraged reception class children to practise different movements, as well as learning a variety of animal names.
'From Head To Toe' has helped children understand and answer questions and give them the confidence to participate in an activity and to achieve particular skills. What does an elephant do? It stomps its foot. Can you? Reception children have really enjoyed learning about gross motor movement and learning new physical skills and applying these skills both to their indoor and outdoor learning. Throughout this interactive book, the animals of 'From Head to Toe' invite young readers to copy their antics as they play. Have a go at home with your child/ren!

Mrs Hunt and Mr Blanco.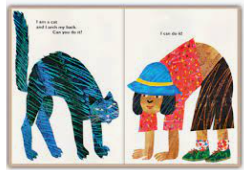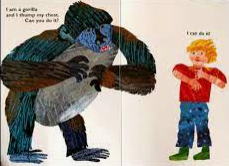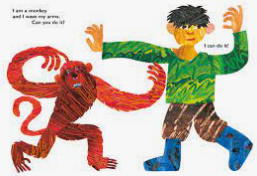 24/09/2021
Since the beginning of Term 1, both Reception classes have been learning about the story of, 'Our Class is a Family' written by Shannon Olsen.
The story is about how families are not always your relatives.
Family are the ones who accept you for who you are! The ones who would do anything to see you smile, and who love you no matter what.
We have talked about the people who are in our families, the pets we own or would like to have, special occasions, events and experiences that we could remember. New Reception children have explored inside the classroom and outdoors. We have enjoyed staying for school dinners and packed lunches this week.
We are looking forward to staying in school all day next week, playing, exploring and investigating. Mrs Hunt and Mr Blanco.