Year 5
Class 5A
Teacher: Mr J Allchin
Class 5C
Teacher: Miss L Collins
Class 5P
Teacher: Mrs N Paterson
Year Group Newsletter - Who Am I? - Term 1
Year Group Newsletter - What Makes Me Unique? - Term 2
Celebration of Work
22/10/2021
The Year 5 children have worked really hard and had a lot of fun along the way this term. We have had our first school trip and the children have built on their learning from that day to write some amazing recounts. They have also shown real maturity and care for others in our discussions about rights and responsibilities during PSHE, and this has also shone through in the work which we have done through October for Black History month. In science, we have been helping Mrs Paterson to catch the 'Secret Sweet Snatcher', who has been secretly sneaking her biscuit stash, by designing alarms for her desk drawer using our new knowledge of electrical components. I wonder who the culprit will be? The children have many suspects in mind. Thank you for all of your support over this first term. We hope you all have a well deserved rest and we can't wait to begin our learning journey all over again in Term 2.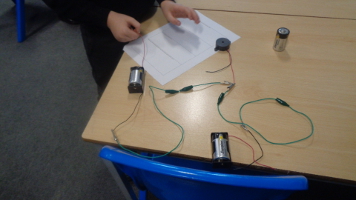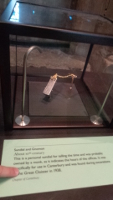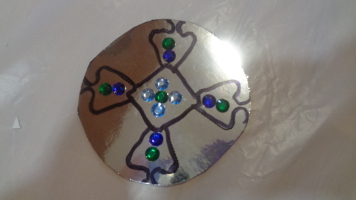 08/10/2021
Over the past 2 weeks, Year 5 have been enjoying a wide range of learning including Anglo-Saxon based learning. We had an Anglo-Saxon craft afternoon where we learnt how to sew, weave or make jewellery in the styles of the Anglo-Saxons. Our focus in maths has been on addition and subtraction to tens of thousands. While in writing, we have been preparing to write a recount of our trip to Canterbury. Yesterday, we turned our attentions to poetry for National Poetry Day where we rewrote a section of Shakespearian poetry before performing it to the rest of the class. After this we were very lucky to join a live stream with Michael Rosen, in which we listened to and joined in with some inspiring and hilarious poems.
24/09/2021
So far in English, Year 5 have been reading a book called 'There's a boy in a Girls Bathroom'. From this, we have written a narrative from the point of view of one of our characters Jeff Fishkin. Our Maths learning has consisted of us looking at place value for numbers up to 1,000,000 where we have slowly built on our previous learning from Year 4. We will begin our new topic of addition and subtraction soon. This term, some of our learning has been based around History, mainly focusing on the Anglo-Saxons settlement in Britain. The children have been engaged in this learning and were extremely excited to learn old English, writing their names in Anglo Saxon runes.