Year 4
Class 4B
Teacher: Mrs K Baird
Class 4C
Teacher: Miss L Chevis
Class 4N
Teachers: Miss O Newman
Year Group Newsletter - Can All Difficulties Be Solved? - Term 5
Year Group Newsletter - What is a healthy life? - Term 4
Year Group Newsletter - How Can I Change the World? - Term 3
Year Group Newsletter - Who Am I? - Term 1
Year Group Newsletter - What Makes Me Unique? - Term 2
Celebration of Work
13/05/2022
The children have been working extremely hard over the last two weeks. We have been looking at how we can solve difficulties through our Jigsaw lessons, looking at relationships and how to deal with changes.
English
We took a break from the writing books this term, as the children practice their presentation skills. In small groups they worked together to create presentations on their favorite films with all the correct features. They showed great confidence when speaking in front of an audience. Our next topic in English is to write a myth, and children have been busy researching Roman Gods and Goddesses to write about. We have also been enjoying the story of Charlotte's Web.
Maths
In maths, this week the children have began to look at time. We have recapped our understanding of telling the time to the 5 minutes, nearest minute and using a 24-hour clock. Please continue to encourage your child to practise their times tables.
Science
Science this term is a topic that the children are finding fascinating; Humans Including Animals. We have explored different areas from the skeleton to organs and making models to see how muscles work.
Computing
This term in computing we are investigating the weather, through handling data. The children have been using excel to collect temperature data and began creating models of machines to collect weather data.
DT
4B and 4N have been looking at seasonal foods in DT, this week we have explored when fruits and vegetables are available in the UK. We also enjoyed preparing and making fruit skewers.
29/04/2022
Year 4 have had a fantastic start to the term. In our English learning, we have been focusing on playscripts. We have looked at their purpose, considered the audience of them and how they help to inform our acting. The children have really enjoyed rewriting a scene from The Lion King in the style of a playscript and look forward to being able to act them out in class. In Maths, we continued our topic of decimals by looking at money. The children have reinforced their understanding of decimals through real life examples of making amounts and calculating change. The children have enjoyed our new science topic Animals including Humans, and have started by exploring skeletons. They have learned about their purpose and benefits to humans and categories of animals. In PE all children are enjoying learning new cricket skills with our PE coach. 4B and 4N have been enjoying Zumba on a Wednesday afternoon whilst 4C have got off to a great start with their swimming lessons.
01/04/2022
In Year 4, we have been working extremely hard over the last two weeks! We have explored the features of persuasive writing and wrote our own persuasive letters to Mr. Currie to try and persuade him to change the school's uniform policy. We are awaiting to hear back from him! We have enjoyed reading Charlotte's Web, exploring the challenges Wilbur faces throughout the story. We cannot wait to continue reading next term! We have began learning about decimals, applying our understanding of fractions to support us! We have explored tenths and hundredths and how we can use these to make a whole. In Geography we have created informative travel guides about a country in North America, we looked at other travel guides for inspiration before designing our own! During computing lessons, we have looked at the programming language HTML and investigated how we can change code on live websites!
18/03/2022
This week children have really persevered in their maths learning. We have completed learning about fractions; which has included calculating quantities. We are now using our knowledge of fractions to begin learning about decimals. Please encourage your child to continue learning their times tables at home.
Children have continued to enjoy reading 'Charlotte's Web' using their inference skills to consider the images the text can create in their heads.
Linked to our Science learning, this week the children have created instructions on how to grow a sunflower seed, using imperative verbs and scientific vocabulary.
04/03/2022
Year four have dived into learning this term! We have began the term by exploring the text 'Journey' by Aaron Becker. During English lessons, the children have looked at a variety of different language techniques and applied them when writing their narratives.
We have also kick started our big question for the term 'What is a healthy life?' The children have explored healthy friendships, how friendships can differ and also created friendship charts to show the different relationships they have.
In Maths, we have been refreshing our understanding of fractions from last year and started to look at new concepts. The children have investigated improper fractions, mixed number fractions and also began adding and subtracting fractions.
Children have continued their learning about North America from last term, they have been researching a region in North America and then compared it to Maidstone!
11/02/2022
Year 4 have ended the term with a fantastic week of learning! This week the children continued exploring 'how they can change the world' in their Robotics and Coding workshop. The children worked together to create and code a prototype of the Mars Rover. In English, the children have been writing Haiku poems, which is a form of Japanese poetry. The children have worked hard to ensure they have the correct syllables in each line whilst writing about flowers blooming in spring. In Maths, children have mastered the method of short division. They have persevered in dividing two-digit and three-digit numbers by a one-digit number. In Music, the children have continued learning the lyrics to the song 'Stop!'. This week the children performed the song together and added their own choreography!
28/01/2022
The children in Year 4 have been working extremely hard over the last couple of weeks. We have been looking at ways we can change the world environmentally, based on our own online research. This has led to the children producing fantastic non-chronological reports about pollution and ways we can reduce pollution in our world.
We have also continued learning online in our computing lessons, by creating book review webpages. We have begun designing our very own websites using Google Sites. These are linked to our learning about North America, as the children are creating them based on their chosen country.
In maths we have explored how to calculate the area of shapes, using our knowledge of multiplication facts to support us. The children are becoming increasingly more confident in recalling their times tables, please continue to practise these at home.
14/01/2022
Year 4 have made an enthusiastic return to school! We have got stuck in with our big question 'How can I change the world?' by discussing our dreams and goals for the future, we will continue to build upon these as the term continues. For our first piece of writing, we are exploring ways we can change the world through the way we live in it by writing a non-chronological report. We have looked at 'What a Waste' to support our writing and discussed key environmental issues. We have started our new maths topic of division. We have been dividing 2-digit numbers by a 1-digit, using our previous knowledge of place value, multiplication and the resources in our classroom. We have persevered exploring remainders. We are enjoying discovering the continent North America in our geography lessons. We have used atlases to locate the 23 countries and explored the climate.
22/10/2021
Year 4 have made a great start to the new year at South Borough. We have reviewed the Rainbow Rules and the children have been demonstrating these through their actions every day. They have shown great perseverance and self-reflection in their learning this term! This term has kept the children very busy with different experiences from our Time Capsule Day to researching about Skara Brae, to investigating how magnets can be used in everyday life. In particular, the children have been very engaged in Black History Month activities and have shown real maturity and sensitivity while exploring this topic. They have been working really hard on their presentations about significant individuals and are looking forward to showing off all their hard work to their adults during their showcase. All the staff of Year 4 would like to thank the students and parents for their efforts this term. Let's keep up the great start!
08/10/2021
Year 4 students have continued to make great strides in their learning this term. We celebrated National Poetry Day on October 7th, and tuned into a live webcast with the famous poet Michael Rosen. Inspired by his words, student's then wrote their own acrostic poems and spent some time performing poetry as a class. They have also been busy reading about significant individuals who have made an impact on the lives of others as part of our celebration of Black History Month. During our English lessons, we have learned about Marcus Rashford and have started to write biographies on his life. In maths, students have applied their knowledge of place value to solve addition and subtraction problems with up to 5 digits. They have also been practising how to answer reasoning and problem solving questions with specific vocabulary.
Afternoons have continued to be very engaging for all Year 4 students. They are flexing their muscles and perfecting their gymnastics skills in PE, as well as learning the new skill of Tag Rugby. Science has continued to provide great opportunities for students to observe forces in action through investigations on friction and magnetism. In history lessons, year 4 have delved deeper into how life looked during the Stone Age in preparation for the visit to Kent Life. This week, students have been busy rebuilding the famous Stonehenge monument! During our history lessons, students have also been doing activities to learn more about Black History Month. They are busy preparing their presentations and art displays and look forward to sharing their learning with their adults on October 22nd.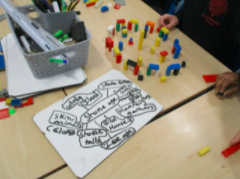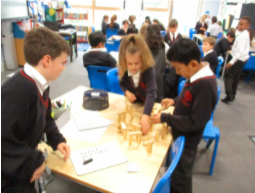 24/09/2021
Year 4 have settled well into the term and hit the ground running! In English, we have explored the text 'The Apollo's Time Capsule'. Inspired by this story, students have been busy writing their own letters to their future selves outlining all their hopes and dreams and providing words of encouragement when they need it.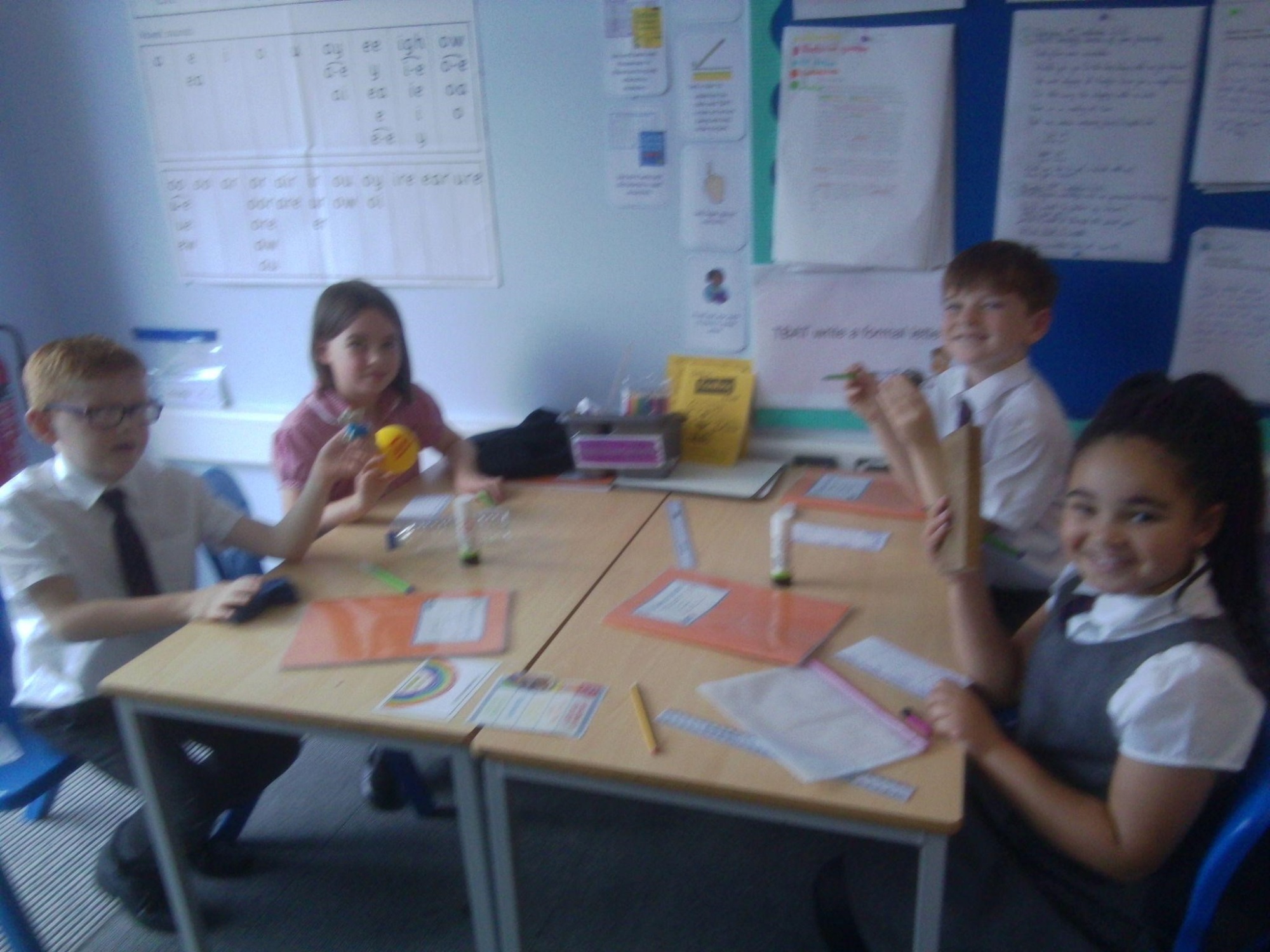 In maths, students have been rediscovering the rules of place value which they have been applying to solve problems such as rounding.
During History lessons, year 4 students have been learning about how people lived during the Stone Age and investigating the significance of sites such as Skara Brae and Stonehenge.
Science has provided fantastic opportunities for hands-on learning this term as students investigate the power of forces and magnets.
PE lessons have been a great source of fun and entertainment too this term. During our indoor PE sessions, they have been exploring gymnastics and learning how to hold balances with extension. Luckily the good weather has provided opportunities for students to play tag rugby during outdoor sessions and practice their passing and scoring.