Year 3
Class 3W
Teacher: Miss E Walter
Class 3H
Teacher: Miss Z Huggins
Class 3B (formally 3G)
Teacher: Mrs K Baird
Celebration of Work
16/07/2021
Over the past two weeks, Year 3 have continued to persevere with learning using all the skills they have developed this year! With our Africa Topic coming to a close, in the afternoons, we have been designing brochures to share all the knowledge and exciting information we've gained about the continent over the last 2 terms. In English we have looked at non-chronological reports, researched and written our own about African Safari animals including: lions, giraffes and elephants. For Maths, we have continued exploring shape, calculating how to measure in millimeters, centimetres and metres, and how to convert from one to the other. We have also begun measuring the perimeter of shapes. We have continued looking at states of matter in Science, learning about the evaporation process when a liquid changes to a gas.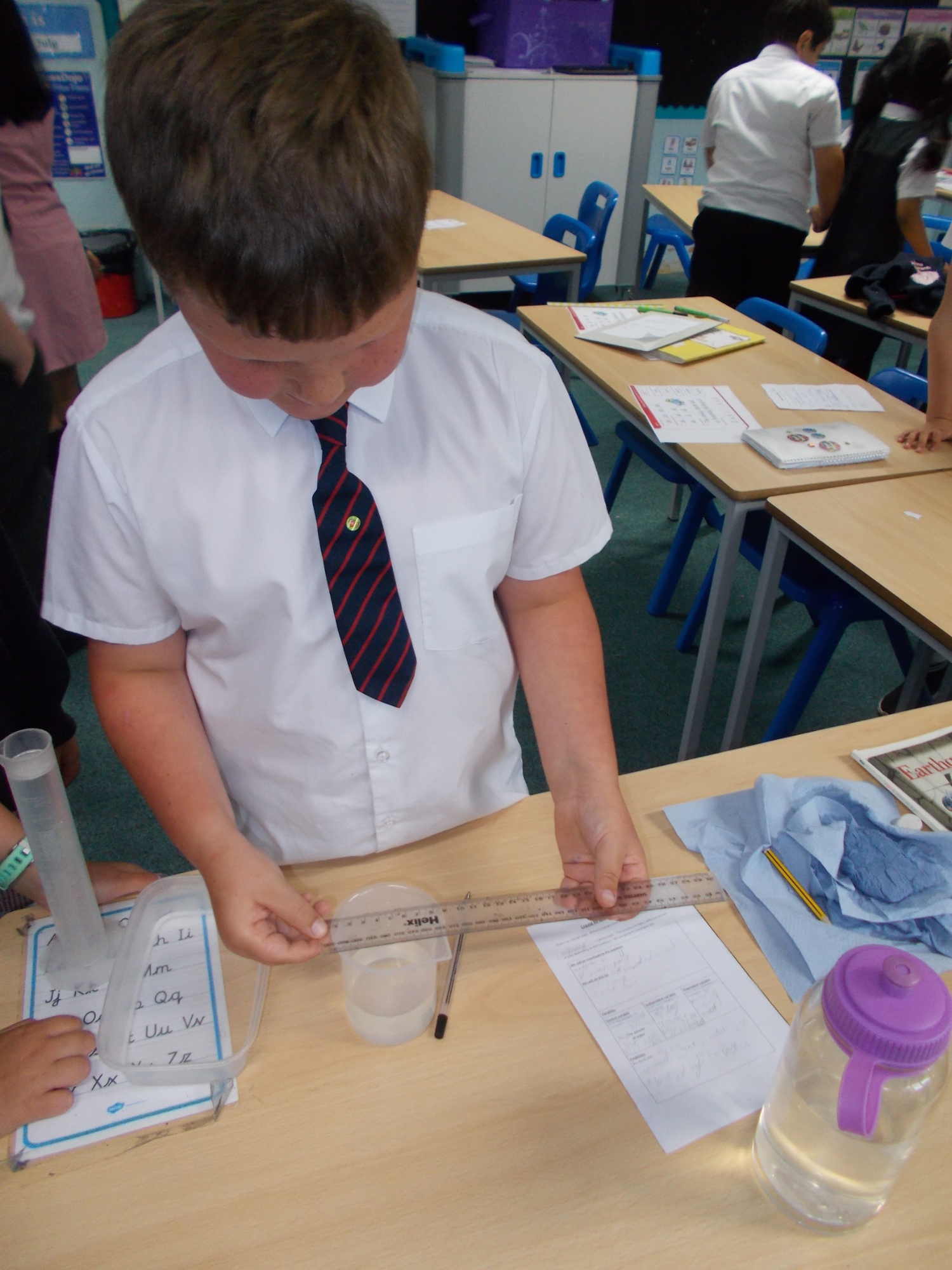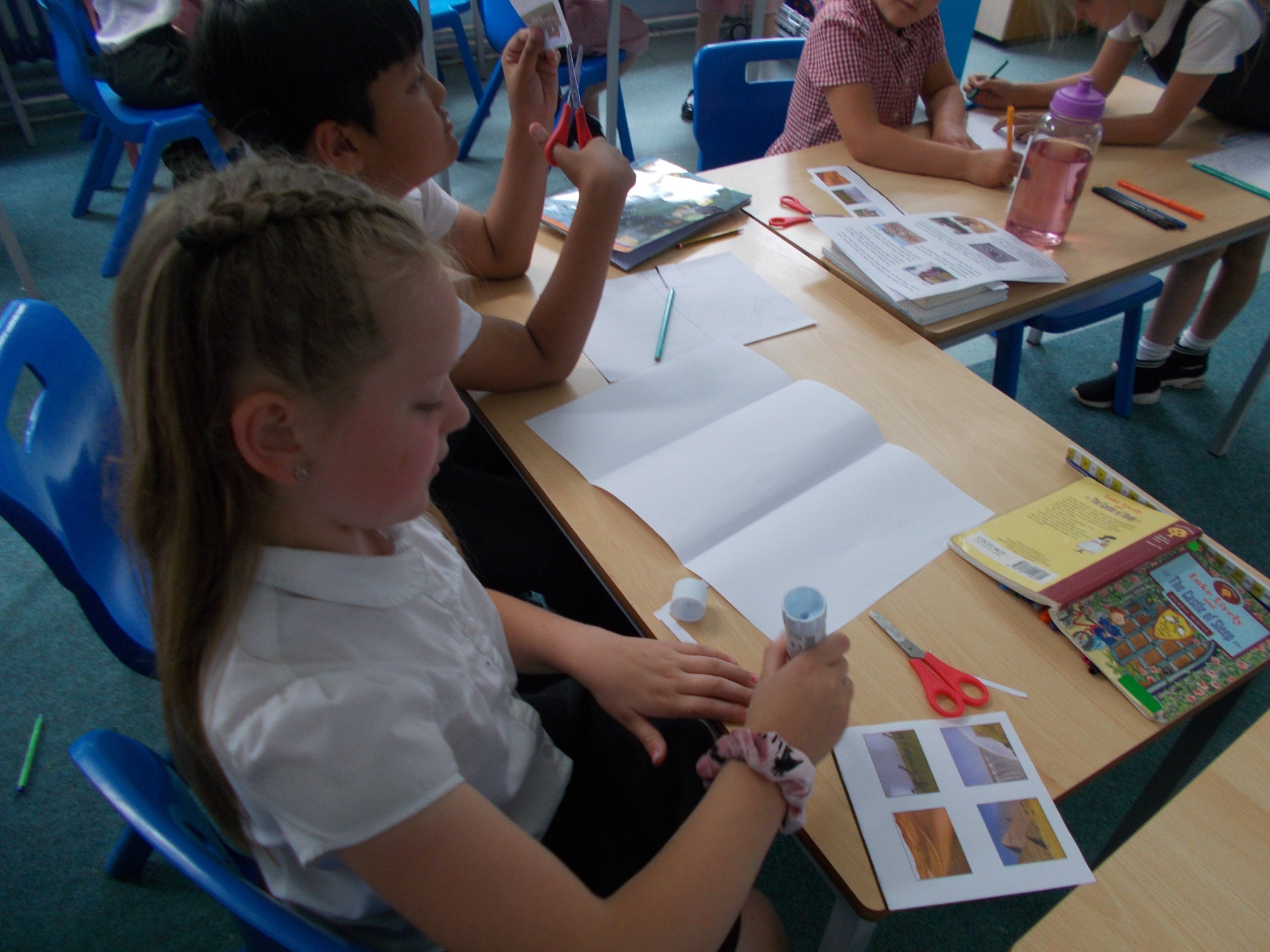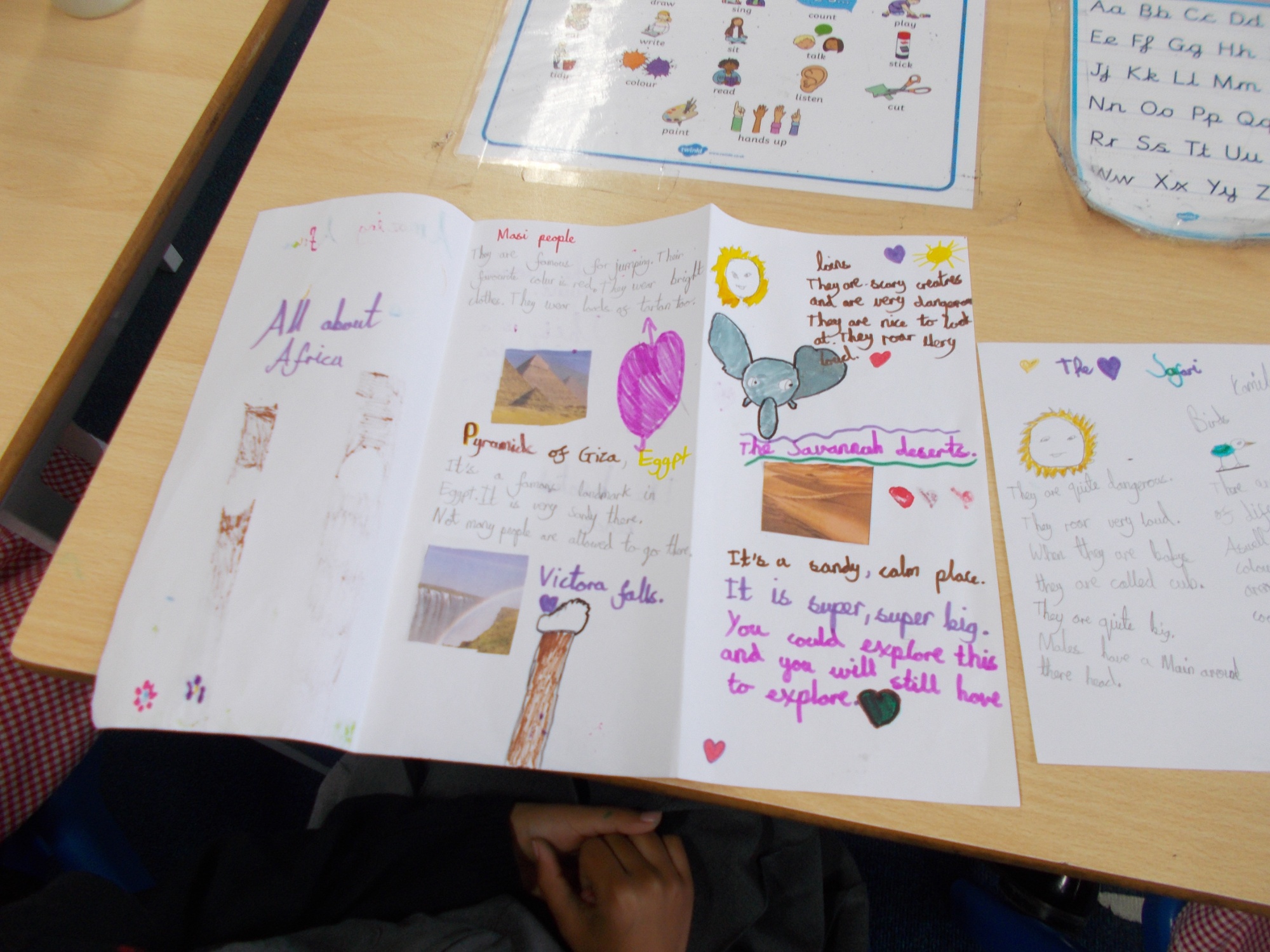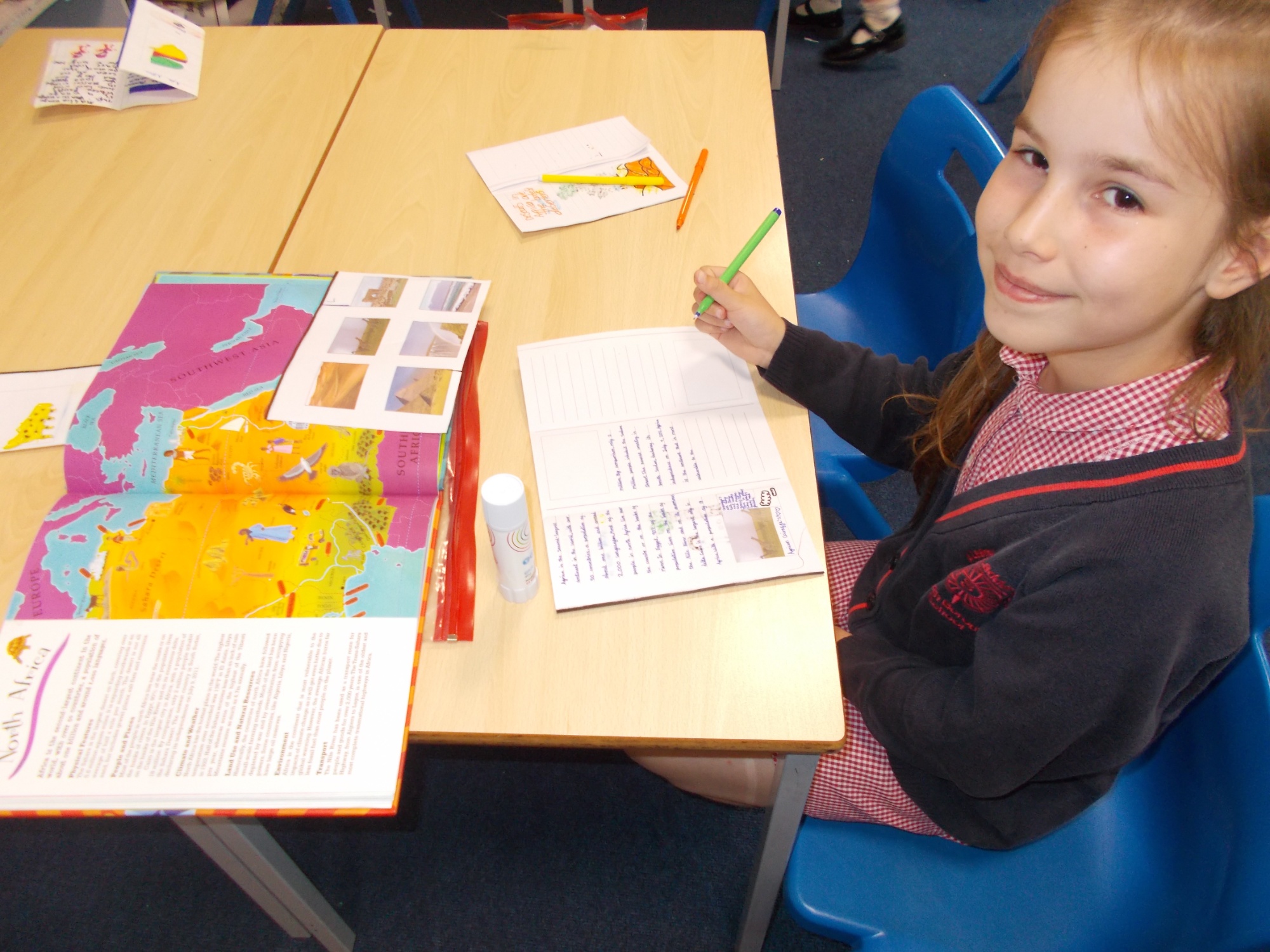 02/07/2021
Over the last two weeks, Year 3 have been working hard to master telling the time. We have looked at telling the time to the minute as well as durations. Please keep practicing this at home! In writing, we have just finished writing a description about the African Savannah. We have since moved on to writing a persuasive letter to Mr Currie to try and get him to give us something we are passionate about. During our afternoons we have looked at a range of things. In Science, we are now looking at states of matter and have enjoyed discovering the difference between solids, liquids and gases. We have also looked out how to be safe online in computing as well as how babies grow in Jigsaw.
14/05/2021
So far this term, Year 3 have been learning how to find the fractions of different shapes and amounts. They have been working really hard at this topic and have made amazing connections between fractions and times tables. In reading, we have been enjoyed reading "The Boy who Biked the World", which is a story about a brave boy named Tom who cycled to Africa. Within writing, students have written diary entries from the point of view of Tom, and newspaper reports as journalists reporting on his brave endeavours. This has overlapped with our Topic learning as students continue to find out more about the continent of Africa and created animal inspired pieces in art.
01/04/2021
This week, Year 3 have continued to practice dividing 2 digit by 1 digit numbers in Maths using practical and written methods. We have also enjoyed solving problems drawing on our knowledge of multiplying and dividing 2 digit numbers this term. In Reading, we have continued practicing to read 'Bill's New Frock' with expression and moved on to use inference and prediction skills around the story and characters. With our writing we have incorporated our knowledge of compound nouns, prepositions and expanded noun phrases into descriptive writing. Having developed our knowledge on Invasions this term, this week, each class has taken an invasion group out of the Normans, Vikings and Anglo Saxons as a focus. We have designed and created their armour in preparation for our Invasion Day!
19/03/2021
Year 3 have had an amazing return to school. Last week, we had a game themed day where we were lucky enough to play a range of games. After, we designed our very own game and even made it! In our writing lessons, we tried to persuade someone to play our game and have now moved on to looking at adjectives, prepositions and adverbs. In my maths, we are focusing on the four operations. This week, we are persevering with multiplying a 2 digit by a 1 digit number. We are also very excited about our Jigsaw learning this term where we are looking at how we can lead healthy lives. We have each set ourselves a challenge to keep fit!
11/12/2020
Year 3 have been working really hard over these past two weeks in all areas of their learning. They have really persevered with their multiplication and division in maths and are now ending the term with the revision of all the four operations: addition, subtraction, multiplication and division. In English, children are learning to write a recount through the perspective of the boy from the film, 'The Snowman.'
Across the broader curriculum, we have continued to learn about natural disasters such as volcanoes, earthquakes and tsunamis in topic. We worked as a team to create and erupt our own volcanoes! It was such an exciting and insightful activity! In science, we have started to look at how sound is made and how it travels. In PE, children have been learning and practicing a range of new netball skills.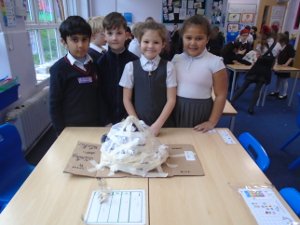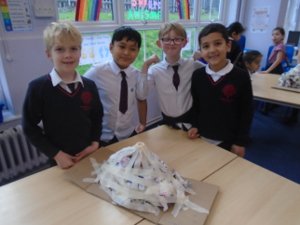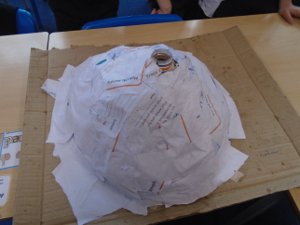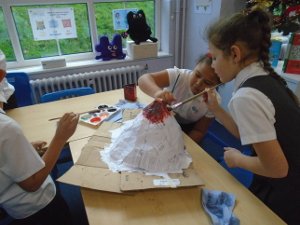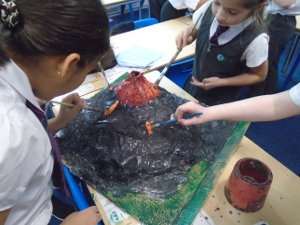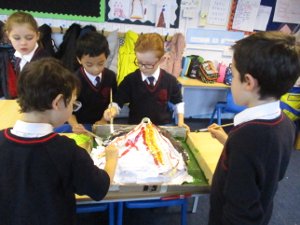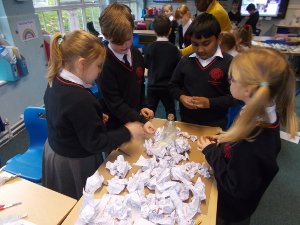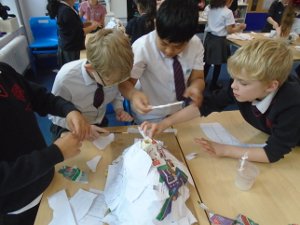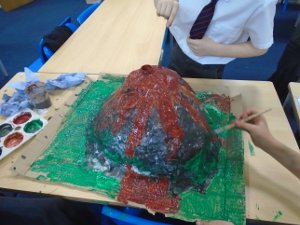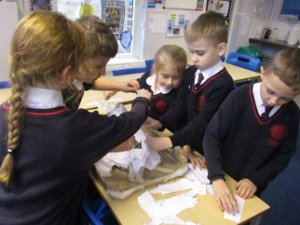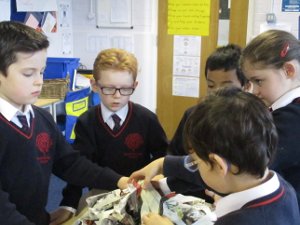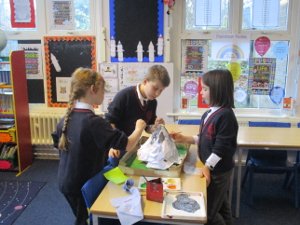 27/11/2020
Over the last two weeks, Year 3 have been working extremely hard to master multiplication and division. We are now able to multiply by 3, 4 and 8! Please keep practicing these times tables at home with your child to secure their understanding. In writing and reading we are looking at non-chronological reports about natural disasters including tsunamis and volcanoes. We have also had lots of fun in our Jigsaw lessons with Jigsaw Gino and have been considering what makes our school amazing.
13/11/2020
Year 3 has had a good start of Term 2! We have all settled well and have been following and adapting to our new school's 'Rainbow Rules' sincerely. We have been learning to be kind to ourselves, to each other and to our adults who support us at all times.
In English, we are learning to write a description of a mountain scene. In order to achieve an effective description writing we have been looking at using sophisticated vocabulary, prepositions, adverbs, verbs, conjunctions, similes and metaphors. In maths, we are mastering our multiplication and division operation skills and so far have learned to multiply and divide by 2, 5, 10 and 3. We are also solving lots of problems and reasoning in our math lessons. Please continue to support your children with multiplication at home.
In our broader curriculum sessions, we have started our Jigsaw approach to PSHE where we are learning to understand and value ourselves and other people around us through different activities such as calming time, sharing and self-reflection time. We have looked at how we can create shadows using different objects with different materials in science. Some of us made our own poppies and a picture with thoughtful messages on Armistice Day.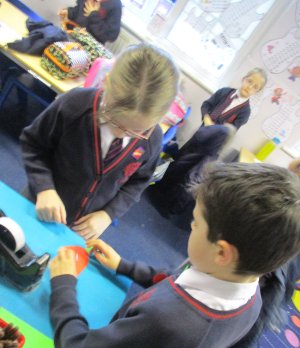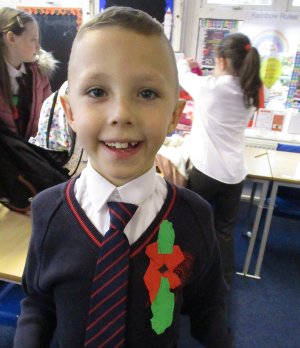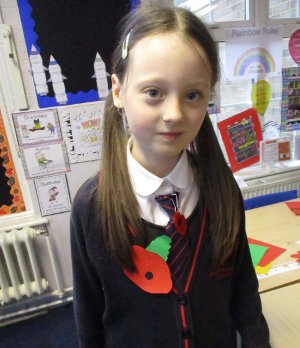 16/10/2020
Over the last two weeks, Year 3 have been working extremely hard. In maths, we have now mastered adding and subtracting 3 digit numbers and have persevered at using the column method efficiently. In topic, we have been looking at Antarctica and why it is so cold. We have been looking at a number of explorers who have been to Antarctica. Our knowledge of the explorer Earnest Shackleton has enabled us to write a diary entry about a day that took place on his journey. We have also been focusing on kindness in our PSHE and assemblies and are currently working hard to use kind words and actions in class and on the playground.
18/09/2020
Year 3 have had a brilliant start to the year. We have been working hard to remember the place value of 2 digit numbers as well as learn all about 3 digit numbers! In writing, we wrote a letter to the characters in the story 'The boy, the fox, the mole and the horse' telling them about how we persevere and show kindness. We have since moved on to writing a description about a rainforest, one of the extreme environments which we have been looking at in our Topic lessons.