Year 2
Class 2F
Teacher: Mrs M Ford
Class 2W
Teacher: Miss K Wright
Celebration of Work
16/07/2021
Year 2 have had a great week and should be very proud of themselves.
In English, the non-fictions texts were finished and look fantastic, the children put a lot of effort into them and it really paid off. The children have been thinking about tenses and have been writing in past tense about their time in Year 2 and in future tense as they thought forward to Year 3.
In maths, the children have mastered 3D shapes; recalling different 3D shapes, exploring the edges and vertices and understanding what prism means. The children had great fun making their own 3D shapes from straws and play dough as well as from paper nets.
During the afternoons, we have been spending time thinking about the United Kingdom, its different countries and capitals and thinking about what makes each country unique. It was lovely to hear where children had visited and sharing their own experiences.
18/06/2021
The children in Year 2 have been working immensely hard on their multiplication and are now beginning to tackle division. The children are challenging themselves to spot the patterns in multiplication and the links with division. Together we are reading 'The Day the Crayons Quit' and have been using the letters the crayons write to infer and answer questions. We have been using the book to help us write our own letters to the class felt-tip pens who have also run away, can the children convince the felt-tips to return?
With the improvement in weather and sports day booked in, Year 2 are practising their athletics skills. We have been perfecting our sprinting skills and sprint start and will be learning how to correctly pass a baton using a push pass.
In our history lessons, we have been finding out what happened after the Battle of Hastings and how the Normans needed to defend their castles which were built around the England. We looked at the different ways a castle was built for defence and practically explored why a castle was built on a hill.
14/05/2021
This week, Year 2 have been looking at fairytales. During reading, the children in Year 2 have been looking at the story of Rapunzel. We have listened to others read the story and had a go at reading it ourselves, looking out for clues that can help us to answer questions based upon the text. Please continue to read with your children at home, asking questions about what they have read. In writing, Year 2 are having a go at creating a new ending for the story, twisting the tale so that Rapunzel is not rescued by a prince but instead escapes in an exciting new way.

We continue to look at fractions in maths and have started to focus on mixed numbers, identifying the parts and the wholes. We have also started to count in fractions. As part of this work, we have completed some earning outside, using chalk to create a number line across the playground.

The children have also enjoyed learning more about early castles this week, creating Motte and Bailey castles using playdough and sticks. They all had a great time and had some brilliant discussions about why early castles may have been built this way.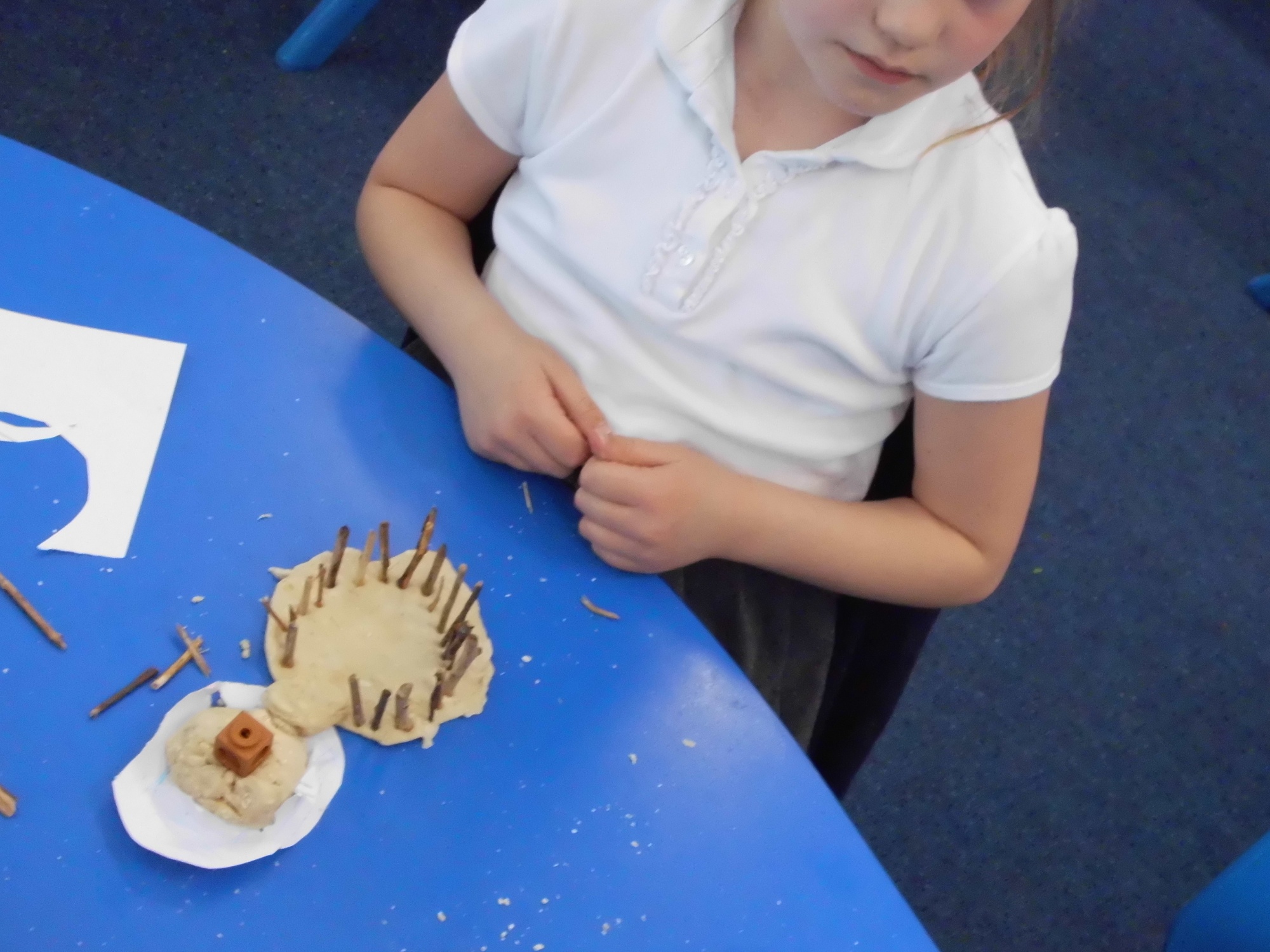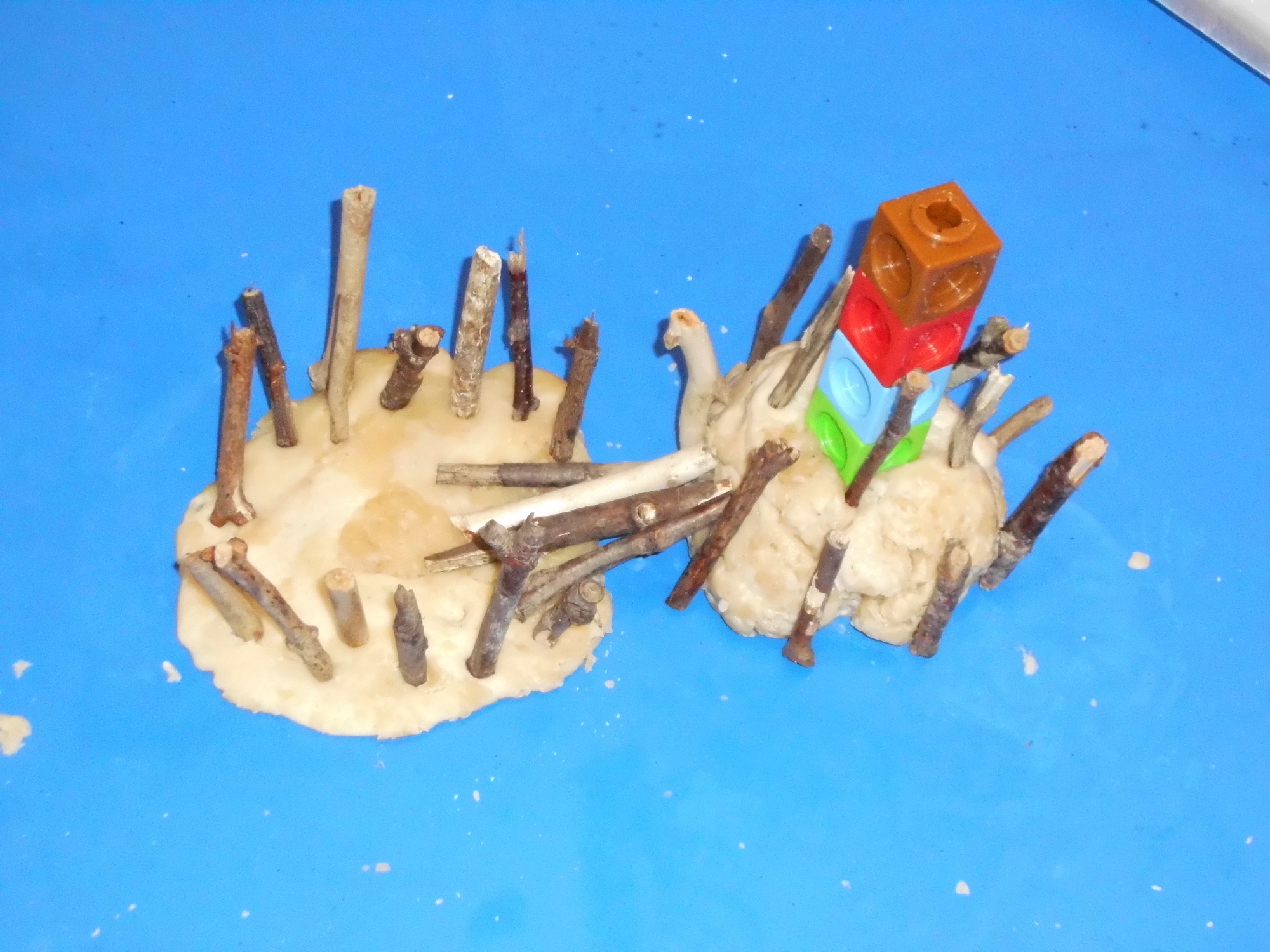 30/04/2021
This week, Year 2 have started to look at our topic of castles. The children have enjoyed creating their own castle pictures using block printing and are looking forward to discovering more about the history of castles, the Normans and the UK over the coming terms.
In writing, the children have been looking closely at description writing and have been practising using similes, sophisticated vocabulary and expanded noun phrases which they will use to help them write a description of a castle. They have also used their comprehension skills to understand the story of St George and the dragon in reading. In maths, we have continued to explore both unit and non-unit fractions with lots of practical lessons and we will begin to find out about the equivalent fractions 1/2 and 2/4.
Year 2 have now begun the new theme in our Jigsaw lessons and have started to look at different types of family. The children had some interesting and thoughtful discussions about the differences between their own family and others.
Please continue to support your children at home with their learning as this really does help them in school.
01/04/2021
This week, Year 2 enjoyed taking part in our experience day based upon hobbies. The children had a chance to try out lots of different hobbies, including making bracelets and cards, playing badminton, creating graffiti art and having a go at some games and puzzles. A great day was had by all and the children were able to take their creations home.
In maths, we have started to look at fractions, focussing on halves and quarters in relation to both number and shape. In English, we have used our experience days as inspiration to practice writing using adjectives and adverbs. The children have also been working hard to earn handwriting pens. We have been reading The Jungle Book in reading and continue to work on both our reading fluency and understanding.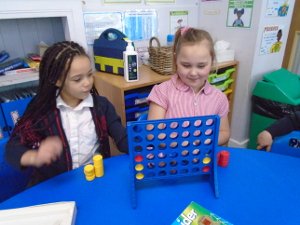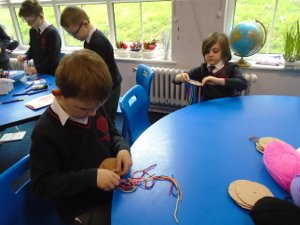 19/03/2021
Year 2 have bounded back into the classrooms full of excitement! These first few days back have been great and the children have thoroughly enjoyed our experience days; India and plants. On our first day back the children tried some Bollywood Dancing, chalked Mandalas in the playground and created their own Taj Mahals. We will continue to look at India in our afternoon lessons throughout the term focusing on Geography. Our plant day gave the children time to explore and discover for themselves the different parts of a plant as well as planting their own seeds and making pots from clay for them.
We have been amazed at how well the children have settled back into routines. We are spending time ensuring that the children are feeling confident with their learning and so have been focusing on the fundamentals of reading, writing and addition and subtraction in maths. Please continue to read regularly with your children as it really does help.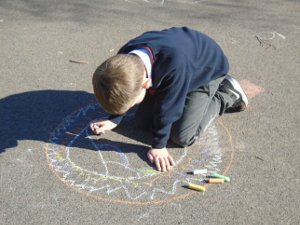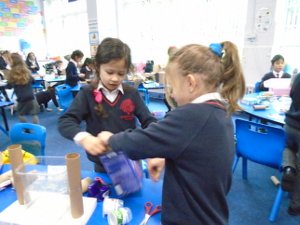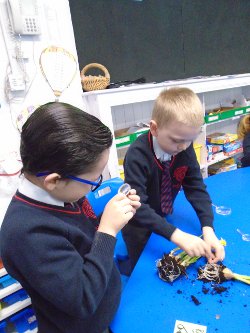 11/12/2020
Year 2 have been working really hard both in school and at home, the children's resilience and continued hard work should be applauded.
In English, the children finished their descriptions of a mountain which were beautiful and highlighted how the children are starting to use more varied, sophisticated vocabulary in their writing.
In maths, the children have persevered with column addition and subtraction and we are now moving onto money. Please support your children to recognise coins and their values, adding values and calculating change. There are a range of work, games and links to support the learning of money on Google Classroom.
In PE, the children have been very excited to use a range of equipment in their gymnastics lessons to help develop their skills.
27/11/2020
This week in maths, Year 2 have moved on from column addition and have started to look at subtraction using column method. The children have started to learn how to exchange in order to solve subtraction problems.
In English, the children have been finishing their learning on descriptions. They have worked hard on describing a mountain scene, using different sentence starters to make the writing more exciting for the reader. Next, we will be having a go at writing our own non-fiction text about space. We have also been working hard on our phonics sounds ahead of the upcoming phonics check. Please support your child with this by practising reading and writing the phonics sounds with them at home.
Also this week, the children have looked at how important it is to be kind online and continued to learn about our topic, space. The two classes have looked at a range of figures who have made the journey into space and spoken about what life is like in space.
Well done for all of your hard work this week, whether it is in school or at home. We look forward to seeing everyone back in school next week.
13/11/2020
Year 2 have had a great start to Term 2. In maths, we have been covering addition using column method. We started looking at expanded column method and have now moved on to compact column method.
In English, we have joined the whole school writing a description about a mountain landscape. The children enjoyed going outside to come up with some exciting adjectives and are learning to start their sentences in a variety of ways.
During the afternoons, we have talked about our school's new 'rainbow rules' and why they are important. The children have been working hard to earn dojo points so that they can get an individual and class reward. Please ask your child about these rules at home and celebrate their achievements with them.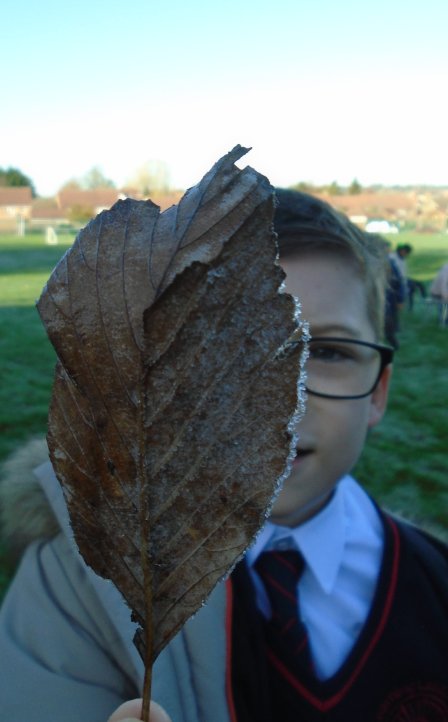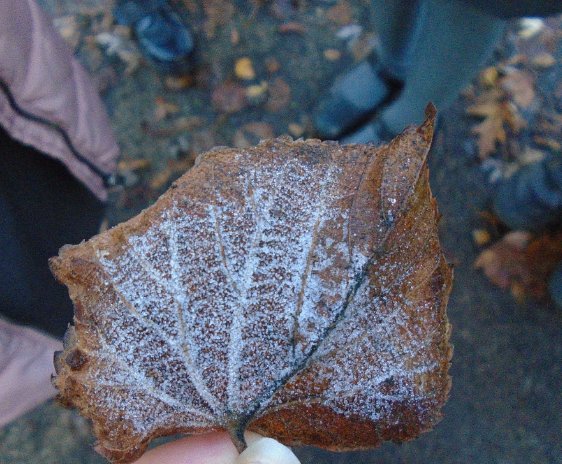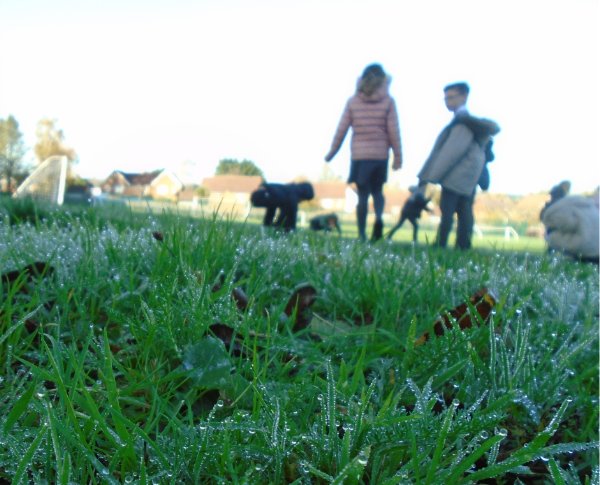 16/10/2020
This week in maths, Year 2 have been focusing on subtraction. The children have used their knowledge of partitioning and counting back in tens to solve simple subtraction calculations on a number line.
In English, the children have been enjoying looking at the book 'Man on the Moon' by Simon Bartrum. We read the start of the story as a class, creating character and setting descriptions before the children had a go at writing their own ending to the story.
In the afternoons the children have been enjoying learning practically about materials in science through a range of experiments. They have also looked at the life of Neil Armstrong in topic and have finished making some amazing clay aliens.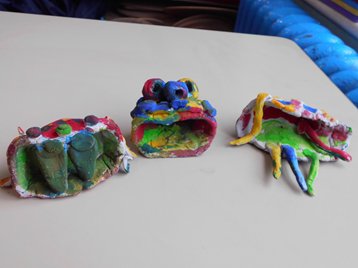 02/10/2020
This week in maths, Year 2 have begun to look closer at addition and subtraction. They have been busy exploring number bonds and fact families through a range of resources which have helped secure their understanding.
In English, the children have now finished writing their instructions, 'How to Catch an Alien'. The children all worked really hard on this piece of writing and they should all be very proud of their achievements. We will next be looking at narrative writing which will be inspired by Simon Bartram's book 'The Man on the Moon'.
The children have been really enjoying our space topic and so we are now going to think more about humans in space and in particular Neil Armstong and the Apollo 11 moon landing.
Please continue to encourage your child's enjoyment of reading through the sharing of books and regular reading.
18/09/2020
It's been wonderful to see all the Year 2 children back in their classrooms and enjoying their first topic 'Space'. So far, we have been looking closely at the different planets and have made some beautiful collages of the different planets.
In English, we spent some time discussing if we thought there were aliens somewhere in space and, if so, what they might look like. We then used our ideas to write descriptive sentences about aliens using a range of adjectives as well as trying to include some alliteration. Next, we will be writing instructions on how to catch an alien!
In maths, the children have been using a range of manipulatives to explore two-digit numbers breaking the numbers down into tens and ones. We have also been spending time counting up and down in tens.
We are encouraging the children to be more independent with their reading choices and so please support your child with their reading. Remember, we don't expect the children to read a whole book a night but rather spend 15 minutes reading with an adult and enjoying the book they selected.